In Memory
Gary Russell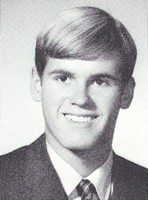 Age at Death: 22
Cause of Death: murdered, shot by handgun
Classmate City: Tucson
Classmate State: AZ

Survived By: Daughter, Macey Ward Russell

Gary was a fireman. One night while driving home, he was shot and killed. Gary was married to Shelley Frederick. They were divorced at the time of his death. They had a baby girl together, she must be in her 30's+ by now.